On behalf of ARCBO, Repair.org, and Gillware, we would like to invite you to the first ever Right to Repair Webinar for Computer Professionals on
Wednesday May 20th at 1 PM (CDT).
Join leaders from these organizations and other industry panelists to hear about emerging trends in device repairability that will impact repair professionals, and what you can do to help keep things repairable!
A competitive repair market is a crucial part of a thriving economy. The repair industry employs three million hard-working individuals who keep our appliances, computers, cars, and other infrastructure operating smoothly. The Right to Repair movement exists not only to protect their rights, but the everyday consumer as well. Now more than ever, it is important for repair professionals to mobilize and join forces to ensure devices remain repairable and keep the profession viable, keep equipment out of landfills, and benefit consumers from the endless and unnecessary upgrade cycle.
What to Expect
Hear from computer repair industry experts on important trends in device repairability as well as why it is so important to keep the profession viable, keep equipment out of landfills, and benefit consumers from the endless and unnecessary upgrade cycle.
Greg Andrzejewski from Gillware will touch on how the data recovery industry is directly impacted by storage industry cooperation.
Frank Gurnee with the ARCBO will talk about what he is hearing from repair professionals all over the US.
Jason Braun, who not only runs a small computer business but is also a lifelong farmer, will discuss  how many industries need to be concerned about devices remaining repairable.
Michael Harris who was an executive in charge of one of the largest computer repair groups in America, with many hundreds of repair technicians at dozens of locations under his umbrella, will talk about his historical battles with keeping computers repairable and where he sees the industry heading in the future.
Finally, Rob Link from Repair.org will bring us up to speed on their organization, their efforts, their accomplishments to date, and how repair service professionals can get involved and support their efforts.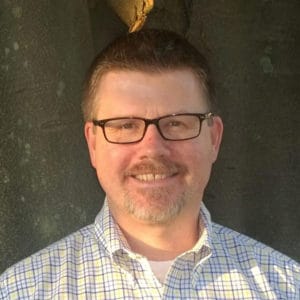 Rob Link
Rob Link recently joined the staff at The Repair Association (repair.org) as a director to help unify the tech repair industry and help it grow. A self-proclaimed "creative disruptor" Rob is thought of as one of the founding fathers of the modern tech repair industry. Rob cut his teeth in the wireless industry working for the big carriers before launching his own disruptive business selling advanced smartphone solutions six years before the first iPhone–a business concept that was featured in the CTA publication, "Winning at Wireless". During that time, he developed a successful tech repair business that grew to ten locations in the Washington DC metropolitan region while helping dozens more open across the country. After selling the business in 2016 Rob has spent a lot more time with his family and has worked with dozens of tech repair companies (consulting, advising, investing, and networking).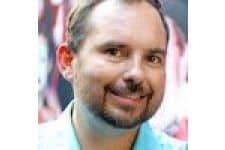 Frank Gurnee
A family and career minded professional who is always willing to work hard, yet enjoys having fun and keeping it light. Goals include growing the business to become an industry leader, educating and motivating like minded individuals on solutions and value based selling, as well as creating new ideas and opportunities to continue driving success.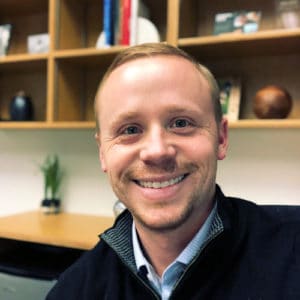 Michael Harris
Michael Harris is a Corporate Strategy expert who spent several years running one of the largest service and repair organizations in the consumer electronics field. During his time in the service and repair business, Michael focused on improving the customer experience through reduced turn times, online accessibility and improved vendor relationships. In addition to his service and repair experience, Michael has held leadership roles in the private equity and corporate finance fields. Mike holds a BA in Economics from DePauw University and an MBA from DePaul University.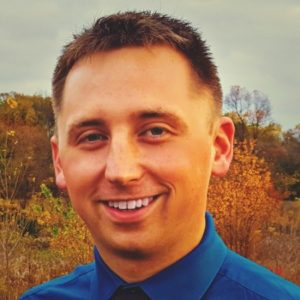 Jason Braun
Jason Braun founded PC-Protechs LLC in 2013, located in Manitowoc Wisconsin. PC-Protechs provides IT services and IT data protection strategies for small and medium-sized businesses. Most being in the ag, trucking, and accounting/financial industries. Before PC-Protechs, Jason held the position of data recovery technician amongst other roles for 5 years at Gillware Inc data recovery lab located in Madison, Wisconsin. Jason grew up on a dairy farm located in Cato, Wisconsin. A family operation that includes his parents and his 3 younger brothers, Hyland Hi Dairy has grown to 250 milking Holsteins, 400 total animals, and 600 acres of farmland. He continues to work on his family farm mornings before working at PC-Protechs and whenever needed. Besides driving tractors at the farm, Jason announces local tractor pulls and other events in the Manitowoc County area.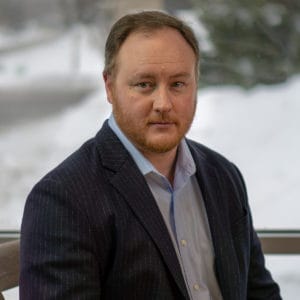 Brian Gill
Brian Gill is an entrepreneur and computer scientist. He co-founded multiple successful technology companies that together employ hundreds of people in Wisconsin.After a successful IT consulting and software career Brian Gill founded Gillware Inc. in Madison, WI. Gillware provides data recovery services from failed electronic media. Gillware is now one of the most successful data recovery labs in the world and is currently recommended by Dell, Intel, Western Digital and Micro Center. His success with Gillware has allowed him to participate in many startup ventures including Phoenix Nuclear Labs, Gillware Data Services LLC (acquired by StorageCraft in 2016), and Shine Medical Technologies.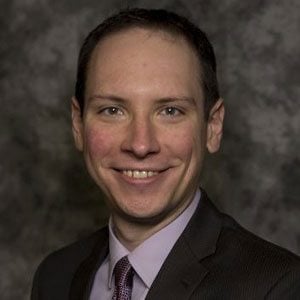 Greg Andrzejewski
Greg Andrzejewski has helped develop industry-leading hardware and software platforms to rescue data files from otherwise inaccessible storage devices. He pioneered solid-state recovery at Gillware in 2008 and has remained on the front lines of storage technology ever since. He is also well-versed in file systems and their implementations. Greg holds a BSE degree in Computer Engineering from the University of Michigan.