XenServer Data Recovery
When you lose personal data, it can be devastating. But when you lose your business's data, your business comes to a grinding halt. That means lost productivity, lost revenue, and lost customer trust. A Citrix XenServer is an excellent way to consolidate company data on virtualized disk space, but that doesn't make it immune to issues. Data can be intentionally deleted, accidentally deleted, or simply corrupted. When that happens, it has to be recovered and restored by XenServer data recovery experts. Malicious programs, server hardware failures, virtual disk corruption, and employee mistakes can all lead to significant data loss. Even with backups, a company needs to have a plan.
XenServer Data Recovery
A Citrix XenServer is an excellent way for businesses to store data, but it is not infallible. Even virtualized disks can potentially fail–they are, after all, still dependent on hardware–and without professional XenServer data recovery, the data on it could be lost forever. If you have a Citrix XenServer that has failed or has corrupted its data and need XenServer data recovery services, there are a few things that you need to know:
It's important to fix data corruption as quickly as possible. If a XenServer has begun experiencing data issues, it's possible that these issues could propagate. Though only a few files may be damaged at first, the damage could cascade and eventually corrupt the entirety of the virtual drive.
Even intentionally deleted data can often be recovered. Sometimes employees may delete files that are needed… or a company may find out that critical files were deleted after they have already been removed. A professional service can often find this deleted data and restore it.
Professional data recovery is fast and effective. Professional data recovery experts have a wide variety of tools and techniques designed to recover data as reliably as possible. A professional service will be able to generate a list of recoverable files and recover these files quickly.
Virtual servers should still be backed up. Creating a backup solution will reduce many of the potential issues that can be encountered with a Citrix XenServer. These backups should be kept on a separate external device or on a network device–and it will need to be kept up to date.
XenServer Virtual Drive Recovery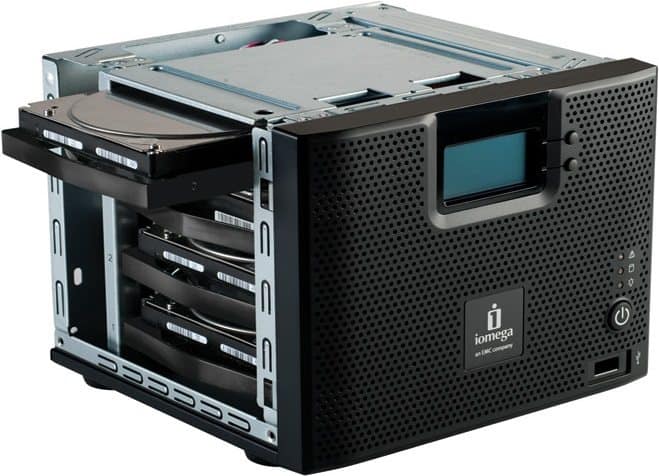 Further, you should also know that there are two types of virtual drive and hence two types of XenServer data recovery: XenServer VHD recovery and XenServer VHDX recovery. The data recovery process, its speed, and its results ultimately rely heavily upon the virtual disk format that is being used.
XenServer VHD Data Recovery
Limited to 2 TB in capacity, the VHD format is now considered a legacy format. As a legacy format, VHD is generally considered to be more susceptible to corruption and other disk issues. Luckily, this also means that there are many tried-and-true techniques and tools available for the recovery of data on VHD. Once recovered, VHD files can be converted to a VHDX format–which will convey the benefits of the newer technology. For systems prior to Windows Server 2012, however, VHD files may still be easier to use.
XenServer VHDX Data Recovery
VHDX files can be as large as 64 TB. Compared to VHD files, VHDX files are significantly harder to corrupt. But this also means that corruption is rarely encountered; professional services may often need to be engaged to recover data from a VHDX drive. As a consequence of the larger capacity, a fully corrupted VHDX file could potentially lose large volumes of data. Nevertheless, VHDX is still preferred by most organizations due to its increased stability, reliability, and performance. VHDX files have larger block sizes, are able to store custom metadata, and are optimized to work with newer systems.
The Citrix XenServer is a very well-optimized piece of technology. It is able to streamline a company's operations while improving performance and reducing costs–but, at the same time, the Citrix XenServer may also experience data loss or data corruption. When this happens, it's time to call Gillware Data Recovery. The XenServer data recovery experts at Gillware will take a look at your VHD or VHDX virtual drives at no cost to you and provide completely financially risk-free data recovery services. For business clients who need data back in a hurry, we even offer expedited emergency data recovery services. Get an instant price estimate for XenServer VHD data recovery or XenServer VHDX data recovery today.
Why choose Gillware Data Recovery?
Gillware's data recovery services are affordably priced, technologically innovative and completely secure.

Best-in-class engineering and software development staff
Gillware employs a full time staff of electrical engineers, mechanical engineers, computer scientists and software developers to handle the most complex data recovery situations and data solutions
Strategic partnerships with leading technology companies
Gillware is proud to be a recommended provider for Dell, Western Digital and other major hardware and software vendors. These partnerships allow us to gain unique insight into recovering from these devices.
RAID Array / NAS / SAN data recovery
Using advanced engineering techniques, we can recover data from large capacity, enterprise grade storage devices such as RAID arrays, network attached storage (NAS) devices and storage area network (SAN) devices.
Virtual machine data recovery
Thanks to special engineering and programming efforts, Gillware is able to recover data from virtualized environments with a high degree of success.
SOC 2 Type II audited
Gillware has been security audited to ensure data safety, meaning all our facilities, networks, policies and practices have been independently reviewed and determined as completely secure.
Facility and staff
Gillware's facilities meet the SOC 2 Type II audit requirements for security to prevent entry by unauthorized personnel. All staff are pre-screened, background checked and fully instructed in the security protocol of the company.
We are a GSA contract holder.
We meet the criteria to be approved for use by government agencies
GSA Contract No.: GS-35F-0547W
HIPAA compliant
Our entire data recovery process can be handled to meet HIPAA requirements for encryption, transfer and protection of e-PHI.
No obligation, no up-front fees, free inbound shipping and no-cost evaluations.
Gillware's data recovery process is 100% financially risk free. We only charge if the data you want is successfully recovered.
Our pricing is 40-50% less than our competition.
By using cutting edge engineering techniques, we are able to control costs and keep data recovery prices low.
Instant online estimates.
By providing us with some basic information about your case, we can give you an idea of how much it will cost before you proceed with the recovery.
We only charge for successful data recovery efforts.
We work with you to define clear data recovery goals for our technicians, and only charge you upon successfully meeting these goals and recovering the data that is most important to you.
Gillware is trusted, reviewed and certified
Gillware has the seal of approval from a number of different independent review organizations, including SOC 2 Type II audit status, so our customers can be sure they're getting the best data recovery service possible.
Gillware is a proud member of IDEMA and the Apple Consultants Network.