College and University Partner Program
Colleges and universities generate massive amounts of data, from student and faculty records to invaluable research carried out under graduate programs. And yet, university IT departments often have limited budgets for appropriate backup equipment. Unfortunately, this puts students, faculty, and IT departments alike in uncomfortable situations when a computer's hard drive dies, or a flash drive gets broken, or a server crashes.
Whether you are a student, faculty member/professor, help desk support or head of an IT department for your college, when data loss happens, it's important to have a partner that can help. Gillware Data Recovery has been working with various organization for nearly 15 years and has developed a program to work with all aspects of a college or university system when data loss occurs. As a university and college data recovery partner, you can receive a 15% discount on Gillware's data recovery services when you submit a case on their behalf.
Gillware Data Recovery: The Best Choice for a University and College Data Recovery Partner
Are you already a partner? You can log in to your portal to view or submit a case.
Forgot your portal login information or need to set up a portal? Go here to reset your password or call us at 877-624-7206 Ext. 2
Located in Madison, Wisconsin, our data recovery company offers the services of a world-class data recovery lab at prices an average of 40-50% lower than competing labs. We understand that budgets and resources are tight for both students and the school. Our university and college data recovery partnership program benefits every person associated with the school to:
Discounted pricing (in addition to our usual completely risk-free data recovery process)
Free inbound shipping
Free evaluations by our data recovery specialists
No charge unless we successfully meet your goals.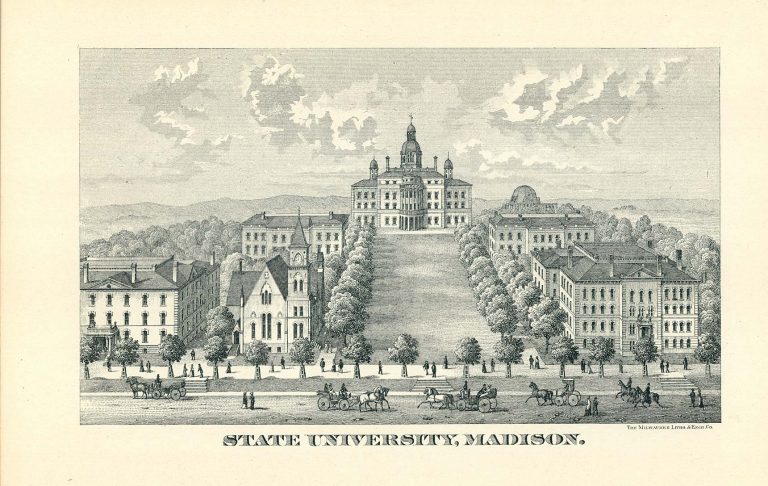 Gillware's data recovery lab is both affordable and secure. Our facilities are SOC 2 Type II security audited and GSA certified, so you can rest assured that your sensitive data is being handled properly and is kept safe and secure from the moment your failed device passes through our doors to the moment your recovered data arrives back in your hands.
To get started, get your collegiate discount account
Submit a data recovery case through our collegiate portal
To ensure you receive the 15% discount on data recovery services, submit your case using your account login information through our collegiate portal.
Gillware recovers the data
You will receive a firm price quote from Gillware. We only continue with our recovery efforts upon approval of the quote, and we only charge you after we've successfully recovered the files that are important to you. If we don't get your critical data back, we don't charge you anything.
At Gillware, we pride ourselves on our financially risk-free data recovery services. Sign up with our partner program and submit a case on our website to get started. All data recovery clients in the continental 48 states receive free inbound shipping, with Gillware providing printable prepaid UPS shipping labels at no cost upon case submission.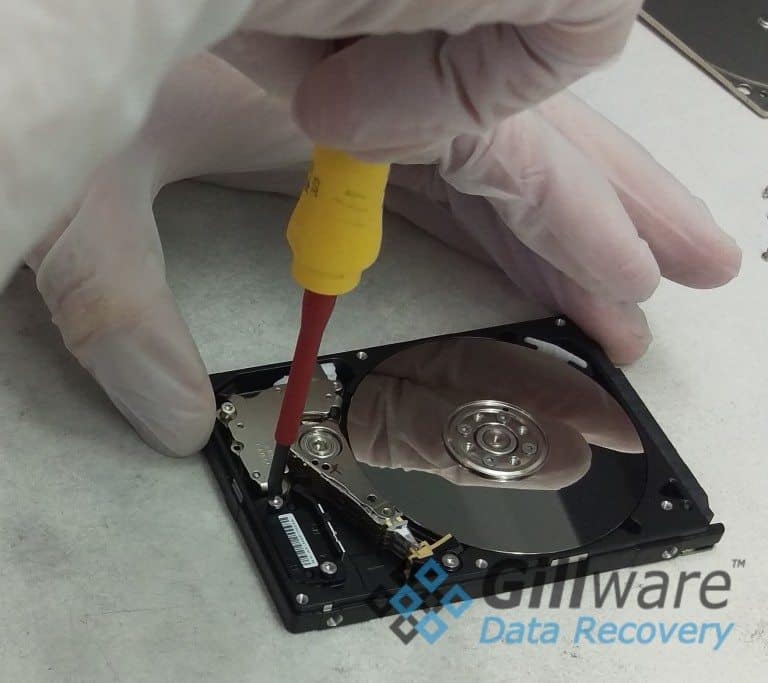 Not only is it free to send your failed data storage device to us—the evaluation is free too. As soon as your device arrives in our facility, we bring it into our data recovery lab. There, our engineers examine the device, assess its damages, and determine the amount of work that will need to go into our data recovery efforts. After evaluating the device, we relay a firm price quote and probability of success to you.
If the quote is too high, or the chances of success too low, you can simply decline the quote. If you approve the quote, we go ahead with our data recovery efforts, working with you to set forth the goals for your case. We only charge our customers for our data recovery efforts once we have met the customer-defined goals for each case. There are no cancellation fees or unsuccessful recovery attempt fees at any point in our data recovery process. We simply believe that in the data recovery industry, if the experts can't recover your data, there shouldn't be any charge.
Occasionally we end up with "edge cases" in which we have partially met a customer's data recovery goals. In these situations, we make sure to send a list of recovered files to the customer, allowing them to view the results of our work and decide for themselves if the data we have recovered merits the cost of our work. In these situations where a data recovery case's goal has not been clearly and unambiguously met, it is up to our customer to decide whether or not the case is successful.
Once we've met your goals and billed you for our data recovery services, we extract your recovered data to a password-protected external hard drive and ship the drive to you. We send the password for the drive via email to ensure that only the data's intended recipient can access it. This measure ensures that your data is well-protected and cannot fall into the wrong hands, no matter what happens. No customer data ever leaves our data recovery facilities for any other reason, and we completely remove all recovered data from our lab after the customer has safely received their copy of the data.
What Makes Gillware the Best? What You'll Find in Gillware's Data Recovery Lab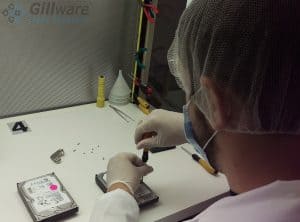 Gillware's engineering staff has a combined tens of thousands of hours of experience in repairing failed hard drives and recovering lost data. Our engineers include skilled and talented computer scientists and engineers who know the ins and outs of data storage devices backwards and forwards.
We're not just experts in hard drives: our engineers know their way around flash drives, memory cards, mobile phones and tablets, and SSDs as well. We also have over a decade of experience recovering data from crashed servers of all sizes.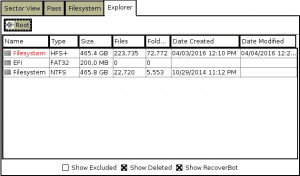 Gillware's engineers use our own custom data recovery software to salvage data from failing and repaired hard disk drives, as well as recovering deleted files and data that has been erased due to a hard disk reformat.
By using our in-house data recovery platform, we keep our costs down, while also allowing us to easily expand our tools' capabilities to meet new data recovery challenges. In our data recovery lab, you'll also find advanced hard disk platter burnishing tools that help our engineers recover data from drives with scratched platters.
With USB thumb drives, SD cards, solid state drives, and mobile devices becoming more and more ubiquitous as data storage tools, data recovery labs have encountered new challenges in salvaging data from these devices.
In your university, countless students, staff members, and faculty are doubtless storing important documents on USB flash drives and SD cards. The experts at Gillware have risen to meet the challenges in recovering data from these devices, developing groundbreaking new data recovery techniques.

Experienced Collegiate Partner
Gillware is partnered with hundreds of colleges and universities across the United States to provide data recovery services to students, faculty and staff.
With our SOC 2 Type II audited cleanroom and facilities, partners can be sure their data is being handled securely and kept safe from external threats.

All cases submitted through our collegiate portal will receive a 15% discount on data recovery services.
Gillware is trusted, reviewed and certified
Gillware has the seal of approval from a number of different independent review organizations, including SOC 2 Type II audit status, so our customers can be sure they're getting the best data recovery service possible.
Gillware is a proud member of IDEMA and the Apple Consultants Network.