Digital Forensics in Chicago, Illinois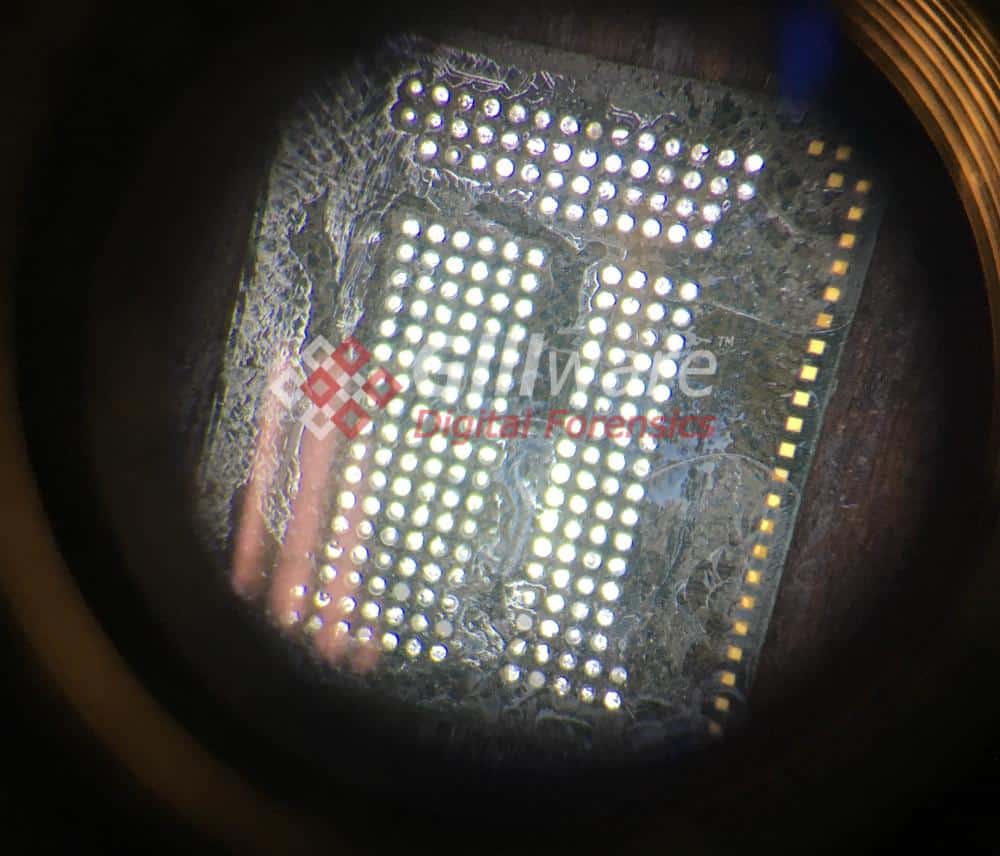 Look around you and count how many electronic devices you see. Maybe you're reading this page on a laptop at work. Your cell phone is likely not far away. Perhaps your desk phone is also within arm's reach Possibly an external hard drive or USB flash drive is close by for storing or transferring some files. Are you wearing a smart watch or personal fitness tracker? The list goes on and on. Technology is all around us in today's digital age, and the data stored on all of these devices is too. With and without knowing it, we create an enormous amount of data on our devices all the time, and this data can be of high value to a digital forensic investigator. In digital forensics, the adage goes that every digital interaction leaves a trace. Digital forensic examiners make it their mission to assemble these traces and reconstruct the story the data is trying to tell. At Gillware Digital Forensics, our digital forensic experts have spent years learning to use digital evidence from any sort of device or situation to tell those stories. At our digital forensics lab in Madison, Wisconsin, we provide digital forensics Chicago services, as well as service across the country with our expert tools and techniques.
Digital Forensics Chicago
When searching for Chicago digital forensics services, Gillware Digital Forensics is your best choice. Located nearby in Madison, Wisconsin, our digital forensics lab uses the latest tools and strategies to improve the chances of a successful forensic investigation.
Gillware Digital Forensics is a vital part of the digital forensics Chicago community, working with law enforcement, law firms and corporations in the Midwest and across the country. Our expert staff includes our co-founder and President Cynthia A. Murphy M.Sc., who has served as a Madison Police Department detective specializing in cyber crime investigations. Along with the experts from Gillware Data Recovery, Gillware Digital Forensics boasts over 25 combined years of digital forensics and data retrieval experience.
Gillware has been a key player in Chicago digital forensics for over ten years. Founded in 2004, Gillware Data Recovery was started by brothers Brian and Tyler Gill with the goal of providing data recovery from failed storage devices. The engineers and computer scientists at Gillware have years of experience working with a variety of different data loss situations and bring their expert knowledge to the investigations conducted by Gillware Digital Forensics.
Cindy Murphy has over 30 years of law enforcement experience and over 17 years in the digital and mobile forensics field. She is a prominent member of the digital forensics Chicago community and brings a high level of expertise and experience to Gillware Digital Forensics. Cindy got her M.Sc. in Forensic Computing and Cyber Crime Investigation from University College, Dublin in 2011 and has completed a variety of other trainings and certifications, as well as receiving numerous recognitions and awards throughout her career.
Digital Forensics Chicago Process
Although we aren't located in Chicago, Gillware makes getting digital forensics Chicago services easy with our simple, four-step process. Our process lets you choose only the portions you need so you can meet the requirements of your individual case's situation.
Step 1: Initial Assessment – Send the device to Gillware Digital Forensics using the supplies provided in our digital forensics starter kit. Our forensic investigators generate an assessment report of the device's condition, as well as an estimation of the type of data that they believe will be possible to extract and analyze. This step also comes with a 30-minute phone consultation with the examiners regarding next steps in the process if necessary.
Step 2: Data Extraction and Analysis – Forensic investigators perform the work needed to access and extract the data the device is storing. They will again write a report on the data assets extracted and give a one-hour phone consultation to discuss the results and next steps if necessary. If no further action is required, the extracted data and the report are returned after this step.
Step 3: Forensic Analysis and Report – If additional in-depth analysis of the extracted data is necessary, Gillware will perform a full forensic analysis and create a complete, peer-reviewed forensic report. In addition to the report, the examiner will provide a consultation to discuss the results.
Step 4: Expert Testimony – If the investigation is involved in a court case, Gillware Digital Forensics also offers expert witness services. Our forensic investigators are experienced in courtroom settings and can ensure that the analysis results are depicted clearly and accurately as testimony.
Learn more about Digital Forensics Chicago
To learn more about the types of Chicago digital forensics services Gillware offers, or to discuss the specific details of a potential case, you can request a consultation with one of our experts by clicking the button below. One of our experts will get in touch with you within one business day to answer questions and get you additional details about our digital forensics work.