Gillware Data Recovery Troy
Have you experienced data loss on a laptop, desktop, external hard drive, smartphone, flash drive, or another device?
Data Recovery Services
Troy, MI
---
Let us help you get your data back with expert data recovery techniques in Troy, Michigan. The world-class data recovery experts at Gillware have taken up residency in Troy, MI, a northern suburb of Metro Detroit, and we are bringing our extensive experience in Data Recovery to Michigan.
Gillware Data Recovery Troy Address
3310 W Big Beaver Rd Suite 103
Troy, MI 48084 United States
Gillware Data Recovery Troy Phone
1-877-624-7206
Visit Gillware Data Recovery
Troy, MI
---
If you are new to Gillware, we specialize in everything related to data recovery. Our professional data recovery services are already popular with enterprises, businesses, and individual users throughout the United States who rely on us to get their critical data back day after day.
Gillware Data Recovery Troy Hours
Monday: 10AM-5PM
Tuesday: 10AM-5PM
Wednesday: 10AM-5PM
Thursday: 10AM-5PM
Friday: 10AM-5PM
Saturday: Closed
Sunday: Closed
Do You Need Help With Data Recovery?
If you need some questions answered before stopping by our data recovery office or sending in your device, please contact our Client Advisor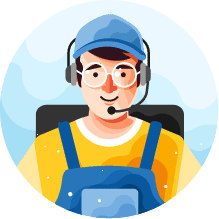 Gillware – The Data Recovery Experts
No matter what your data recovery needs are, we offer a wide-ranging complement of services. Hard Drive Recovery, USB Flash Drive Recovery, Phone Recovery and External Hard Drive Recovery are ever-popular services.
However, we offer much more. As new data storage technology comes of age, Gillware has seen an increase in helium-filled drives, perpendicular track technology, and SSD devices requiring data recovery, both in Troy and nationally. We also see plenty of data devices delivered to us locked out by hardware encryption, requiring advanced data recovery techniques to access.
Another growing proportion of our caseload is the number of smartphones coming in for servicing and recovery, as cell phone storage capacities are rapidly expanding into hundreds of GB of data. Records of people's lives are saved on their phones, including treasured family moments or critical company data that might need to be rescued. However, phones are becoming more and more difficult to recover due to the added complexity each new generation of the phone brings to the table, not to mention the prominent use of data encryption. In spite of these complications, we successfully recover data from all types of cell phones every day.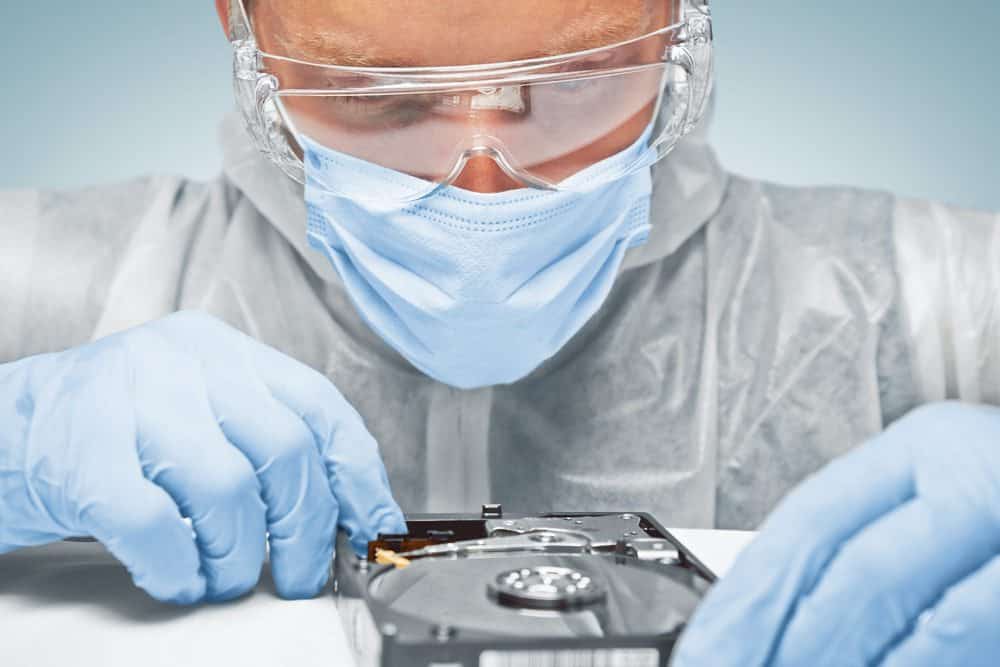 Our data recovery experts have tens of thousands of hours resolving professional data recovery issues, including those affecting enterprises and large businesses. One common scenario encountered by enterprise customers is a hypervisor-related issue, not only those affecting VMware and Hyper-V, but also Xen and Linux-based hypervisors. Recent examples to hit the lab include data recovery cases caused by accidental or user error, logical units on a SAN/NAS being destroyed, deleted iSCSI target files, and corrupted virtual server files (VHDX / VMDK).
Our data recovery expertise even reaches into the cloud as more and more small, medium, and enterprise business data is being stored in local cloud solutions. These highly centralized storage repos are, in general, a good thing for these businesses, but also a mistake, disaster, or improper configuration can lead to significant outages and data loss.
There is very little that Gillware data engineers have not had to fix in our 16-year history, so contact us no matter what issue you are experiencing.
How Does Data Recovery with Gillware Work?
If you need to get your data back, you have a few options. If you are in the Detroit Metro area, you can drop off your device in our new Troy office. Alternatively, you can raise a case on the Gillware website or you can call our customer service team at 877-624-7206.
If you call in to drop off your device, we will expedite servicing the issue at our office in Troy. We will need to take your contact details and have you sign a service agreement, after which, the device will undergo an initial diagnosis to identify the problem causing data loss. If you phone or use the website, our team will provide a shipping label to transport your device to our data recovery lab free-of-charge.
After an online case number is created and the job is catalogued, we will provide a price estimate and discuss the estimated time we expect the job to take. Remember, we offer a no-data, no-charge service!
In all cases, you will be given a case reference number that you can use to track the progress of the device throughout its journey at Gillware. Our Detroit lab has a number of onsite facilities for our most common data recovery solutions, but if your case needs specialist care, we may need to ship the disk back to HQ in Madison, WI for further diagnosis.
In all circumstances we aim for a quick turnaround. We will image the device and then perform a recovery depending on what is needed. For example, we may need to rebuild a hard disk in our clean rooms, using spare parts gathered from our parts library. Hard drive platters may require burnishing to get to the data and then need to be painstakingly rebuilt in the lab.
Once the hardware issues are mitigated, Gillware will then use a custom-made, in-house proprietary data recovery software called Hombre. This software was made by Gillware data scientists and is only available in the Gillware lab. We do not sell or market this software anywhere. It is exclusively for our clients. Our team of experts are trained extensively on Hombre, learning how to image media, catalog data, and then logically recover the data.
Once we have successfully restored the data, you can either collect the device from the Detroit Office, or we will securely ship the device to your home address. In many situations, we can make the data available via our client portal on the Gillware Website.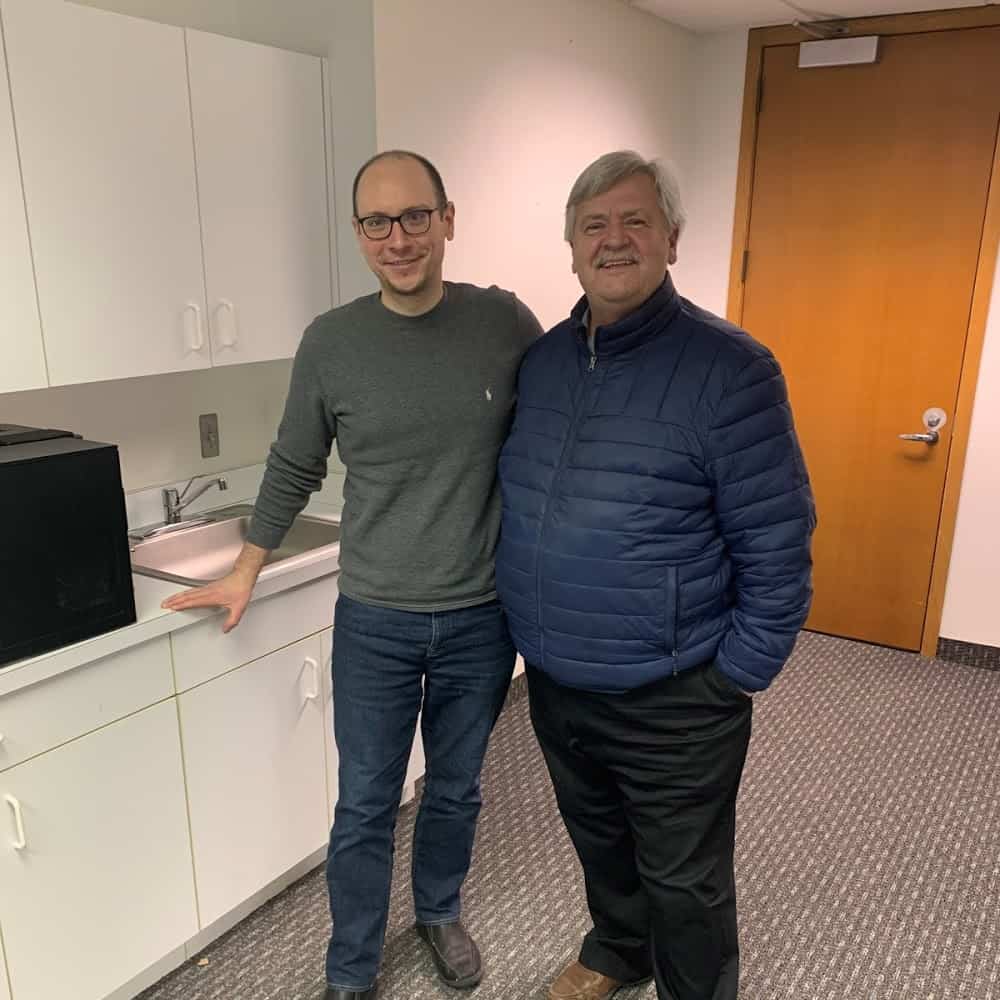 The Gillware Difference
Prior to expanding into state-of-the-art offices in Troy, we were founded and still have our headquarters in Madison, Wisconsin, home to our 12,000 square foot data recovery lab. Our original home is where we pioneered several of the specialist data recovery services that we use today. Now, we've brought our specialist data recovery skills to the residents of Detroit and its suburbs.
Gillware was founded in 2004 by brothers Brian and Tyler Gill. The company started after Tyler Gill suffered a critical hard drive failure in college, leaving him stranded without his valuable coursework. The local hard drive data recovery provider was quoting ludicrous figures for the repair (around $3000); needless to say, money that very few college undergraduates can afford.
The Gill brothers founded Gillware on the principle that hard drive data recovery should never be prohibitively expensive to anyone, and today, Gillware Data Recovery has expanded rapidly while keeping the core values of fair pricing and collecting payment only when the data is successfully recovered.
Have you experienced data loss?
Click the button below if you would like to send in your device. Sending in your device is financially risk-free. You will be asked to fill out a short form. Once you have completed the form, we will send a shipping label to the address provided. After we receive your device, we will begin a free evaluation and contact you with a firm price quote.
Have you Experienced Data Loss?