Data Recovery Troy – Gillware Troy, Michigan
Troy, Michigan is a suburb of the Detroit metropolitan area that nearly 100,000 Michigan residents call home. Gillware Data Recovery Troy, Michigan is a premier data recovery laboratory responsible for raising the upper echelon of expectation for the restoration of lost documents, photos, videos, files, or other forms of data in Troy, Detroit, or the state of Michigan on the whole. It turns out that while there are a number of alternative data recovery operations in Troy and surrounding areas, none of these companies operates a professional organization quite on par with Gillware standards.
Gillware Data Recovery Troy Located in the Sheffield Office Park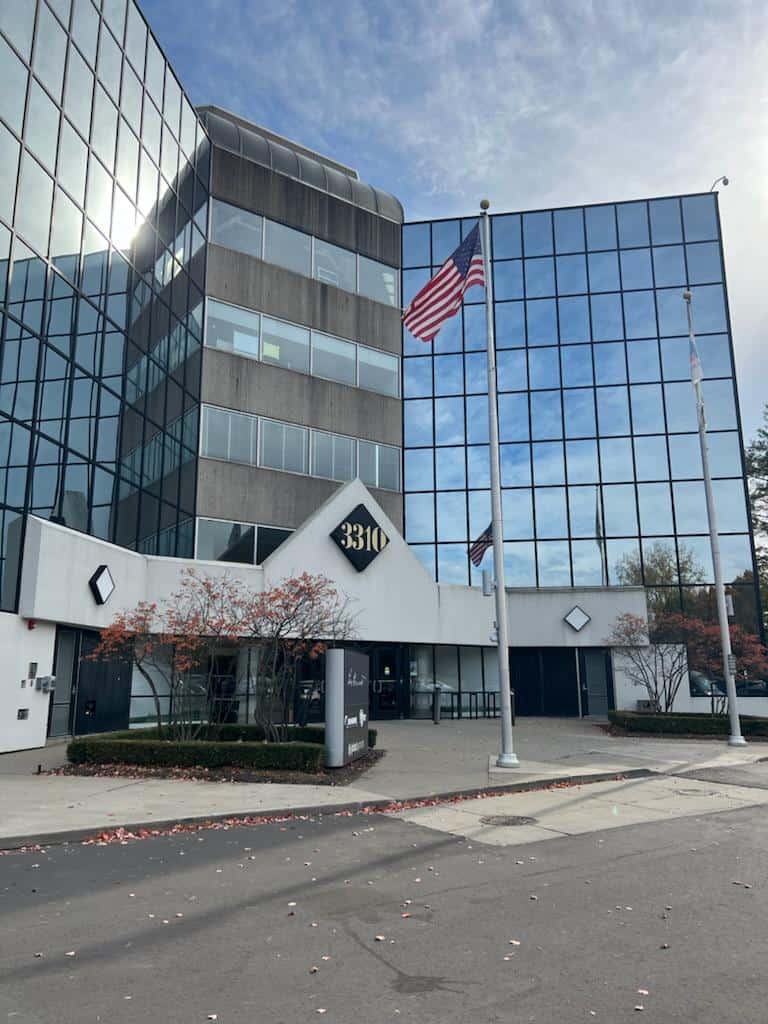 Located along West Big Beaver Road in the beautiful Sheffield Office Park, Gillware spent some serious time and effort finding the perfect location for the expansion branch of our data recovery laboratory.
Gillware Data Recovery Troy
Monday: 10AM-5PM
Tuesday: 10AM-5PM
Wednesday: 10AM-5PM
Thursday: 10AM-5PM
Friday: 10AM-5PM
Saturday: Closed
Sunday: Closed
Gillware Data Recovery Troy – Clean Room Data Recovery
For numerous reasons, a clean room is an essential component for any professional data recovery operation. The most significant of them is that a hard disk drive (HDD) can NOT safely be exposed to airborne detritus in your typical computer repair space. While the room you are sitting in right now may be *relatively* clean, there are still minute particles such as dirt, dust, and / or smoke that are invisible to the naked eye, but of material significance to the read-write head(s) of your hard disk drive, that hover mere nanometers above the surface of the platters. If a hard drive repair technician were to open a hard disk drive in just any old room, they would markedly increase the probability of said drive suffering a head crash the next time it turns on. For the uninitiated, a head crash occurs when the read / write head that *should* only ever be suspended just above the platters themselves, ends up making contact with the spinning disk(s) that hold your data, almost certainly making at least a 0.01% of your data unrecoverable, and potentially causing a host of additional issues. 
You can rest assured that you run no such risk bringing your drive to the data recovery professionals at Gillware data recovery Troy. Our class 100 ISO 5 clean room is specially equipped to filter a vast majority of this microscopic debris from the air; and, as such, our data recovery engineers are capable of opening hard disk drive's cases with minimal external risk.
Located Near Gillware Data Recovery Troy
Granite City Brewery – Troy, Michigan
As the primary copy editor and copy writer for Gillware, I (JB Larson), interact with a number of individuals and business entities in geographically disparate locations. I have never set foot in the state of Michigan, so I can hardly provide honest commentary on noteworthy locations near the Gillware Data Recovery Troy location. Fortunately, I have worked closely with Gillware Data Recovery business development specialist Phil P for nearly a year, and not only does Phil work at the Gillware Troy location, but he's also a Michigan native. When I reached out to Phil about his favorite place to grab lunch near the office, he recommended the Granite City Brewery.
I wish I weren't hungry when I checked out the Granite City Brewery website, because the food looks delicious and it's roughly 1000 miles away right now. So if you happen to live in Michigan yourself, or you simply experience a data loss event while you're in Michigan, our first suggestion is that you bring the failed device to the Gillware Troy data recovery laboratory, where our technically skilled, personable, and empathetic data recovery staff can assist you in recovering your lost files. After dropping your device at the Gillware lab in Troy Michigan, we suggest heading over to the Granite City Brewery for a half-rack of ribs and some cheeseburger sliders!