Whether it's engineering, software development, IT, customer service, sales, or marketing; whether you're beginning a career or continuing it, Gillware is just the place for you.
Since brothers Brian and Tyler Gill began their careers repairing broken hard drives in 2004, Gillware Data Recovery has gone on to become one of the best professional data recovery businesses in the United States, providing world-class hard drive and SSD repair, RAID recovery, and file retrieval services to clients from all industries and all walks of life. At Gillware, we're flexible enough to deal with any client's data recovery needs. Our clients include:
Home users with broken hard drives
Small business owners and freelancers with crashed NAS devices
IT departments for large corporations with massive failed RAID servers
Gillware quickly outgrew the humble garage-based origins of the small tech startup; Soon enough, we became a force to be reckoned with in the data recovery industry. Our clean room lab boasts engineers with years of hard drive repair expertise; our development team consists of computer scientists who have developed groundbreaking new ways to recover data from RAID servers, virtual machines, and flash memory devices such as solid state drives.
Careers at Gillware
Over the years, Gillware has constantly pushed the envelope. We were the first data recovery company to provide our own backup solutions, inspired and informed by our intimate knowledge of how people lose their important data–a backup solution so powerful that leading online backup vendor StorageCraft has integrated our sophisticated backup analytics technology into their own services. Gillware even does work in digital forensics and eDiscovery. We leverage over a decade of data recovery expertise along with world-class forensics experience to aid legal professionals, business owners, and police departments in forensic and electronic discovery work.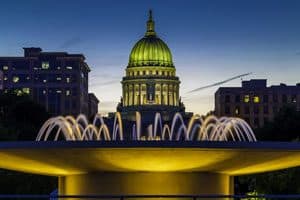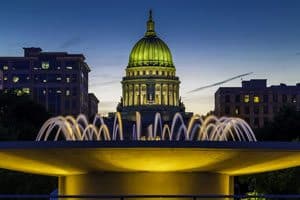 Gillware's data recovery engineers are at the forefront of innovation, constantly encountering new challenges in the field, whether it's the latest in hard disk and solid state storage designs or the most complex hardware and software RAID servers and virtual machines. The hard work of data recovery is challenging, stimulating, and invigorating. This includes the art of repairing failed storage media such as hard drives, SSDs, USB thumb drives, and mobile phones; as well as the work of designing and refining Gillware's data recovery tools and techniques.
Our office is conveniently located across the street from the Madison Area Technical College campus in Madison, Wisconsin. For MATC students, Gillware is the perfect place to start your IT careers while finishing your studies.
To begin the next step in your journey at Gillware, contact gillware@gillware.com to learn more about any positions we have available.