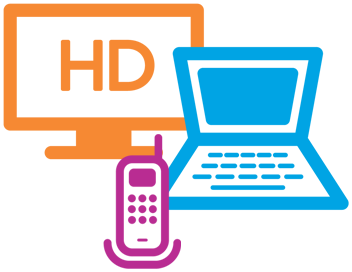 No matter where you live, if you watch TV, you're bound to see those commercials. You know which ones I'm talking about: the cable company's bundle deal commercials. The ones with the catchy song you can't get out of your head, or the ones with all the "bundle" puns. Why are these commercials always on TV? As it turns out, it's because they work.
Communications service providers have found that bundling services, like cable, internet and phone, leads to improved customer retention and higher customer lifetime value. But the trend doesn't stop with home consumers. Surveys show that small and medium businesses are 3 to 4 times more interested in bundled packages than in single services.
This revelation is not lost on MSPs. The Kaseya 2014 Pricing Survey showed that higher growth MSPs are offering a small set of bundled or tiered services as opposed to a la carte pricing. Bundles allow MSPs to differentiate themselves from their competitors by combining commonly offered, low margin solutions with more advanced services.
Are you looking to move to a managed services bundled pricing model? A recent blog post from MSPAlliance.com suggests you make the following considerations:
Make your bundles unique: While it may be tempting to look at what your competitors are doing, don't rely too heavily on other companies' models when creating your own. If your bundle is the same as your competitor's service packages, you have nothing to differentiate yourself.
Add new services: Technology is constantly changing, and adding cutting edge solutions to your service offerings is a great way to make your offers more attractive. Know your customer verticals and consider what IT services they could benefit from.
Consider your bundle as a whole: Will adding a new service increase your business valuation? Some services may increase revenue, but not significantly increase profitability due to the investment of time or resources for deployment or maintenance.
Move to the cloud: Assess the current state of your client's IT landscape. Are there any opportunities to replace physical infrastructure or equipment with cloud services? Not only are cloud services more agile and less likely to become quickly outdated, they can also be bundled with your existing service offerings to add to your monthly recurring revenue stream.
Sell to existing clients: According to the blog article, selling to new customers is five to six times more costly than selling to existing customers. Once you've perfected your sales and marketing strategy with your current client base, slowly begin to add new contracts.
A great way to begin to offer monthly managed service bundles to your clients is to resell Gillware Online Backup. Combine file-based and image-based backup solutions with other managed services to create a solid backup and disaster recovery and data security service bundle to offer to your clients.